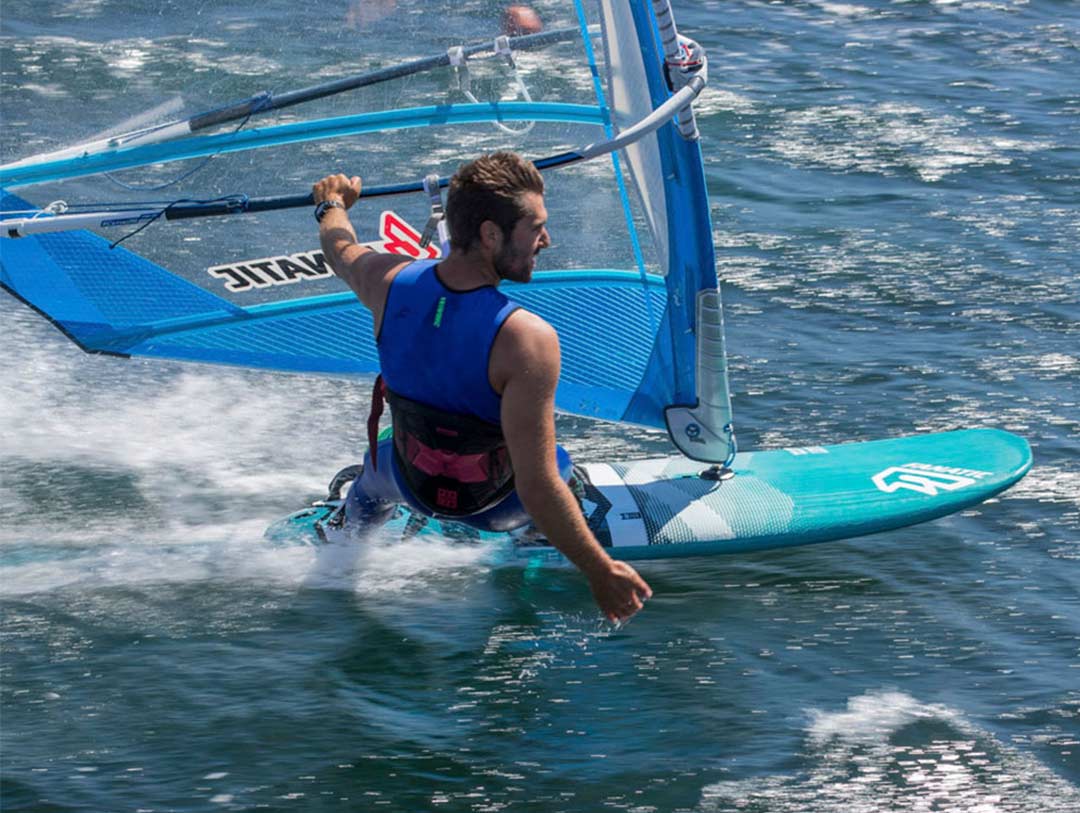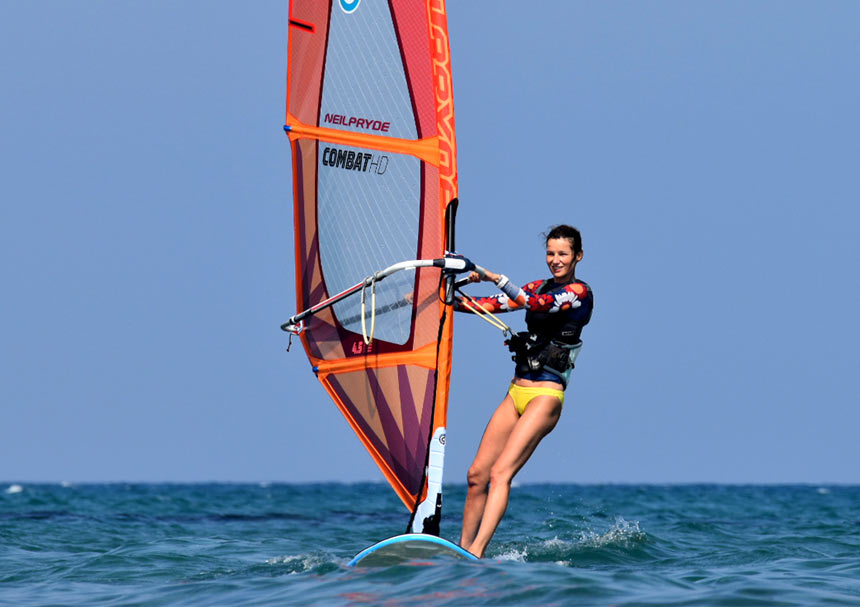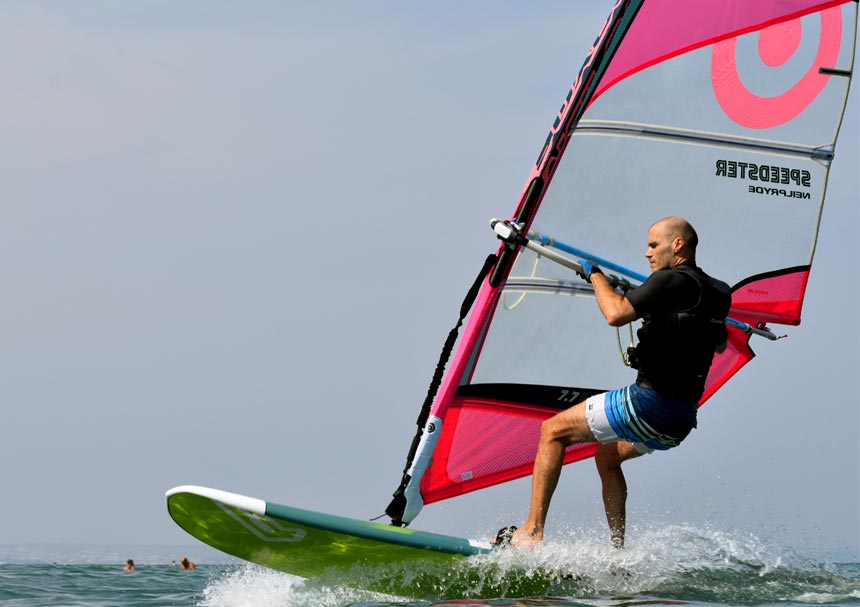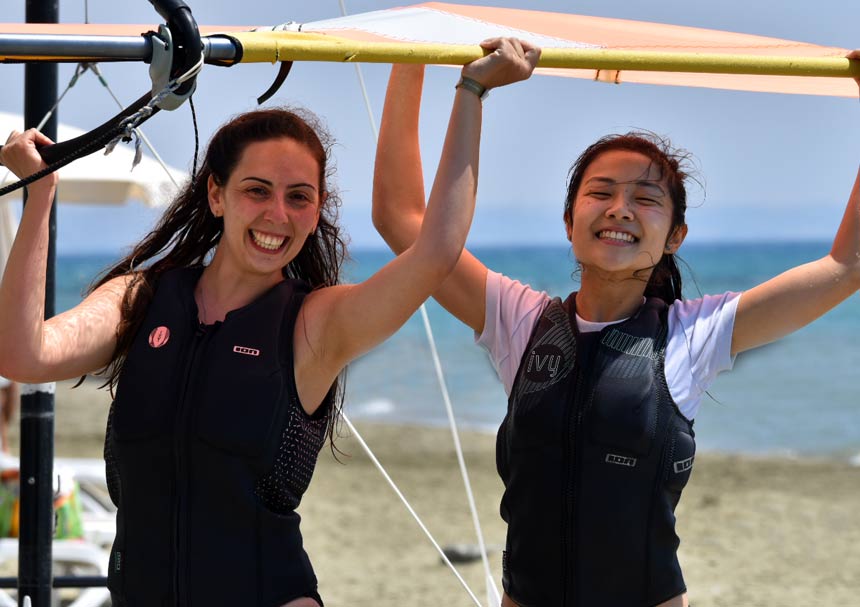 You don't need to be super fit, or strong to windsurf. The latest equipment is light and stable and makes it easier for women and kids to use than it used to be in the past.
We have made research in many online articles about the benefits of windsurfing and guess what? There are hundreds of reasons to tell you why windsurfing is an amazing water sport that will change your life, so we decided to give you the top 5!
So, here are our favorite reasons why you should try windsurfing:
IT'S A GREAT ESCAPE!

Humans are wired for escape! There is nothing better than being out on the water on a beautiful, warm, sunny day! From the moment you step on to the board, everything that is in your mind is gone! The feeling of the wind on your face, the speed and the adrenaline rush, the vitamin D, the vitamin SEA, the good vibes, the new people, all these will make you feel happy and free!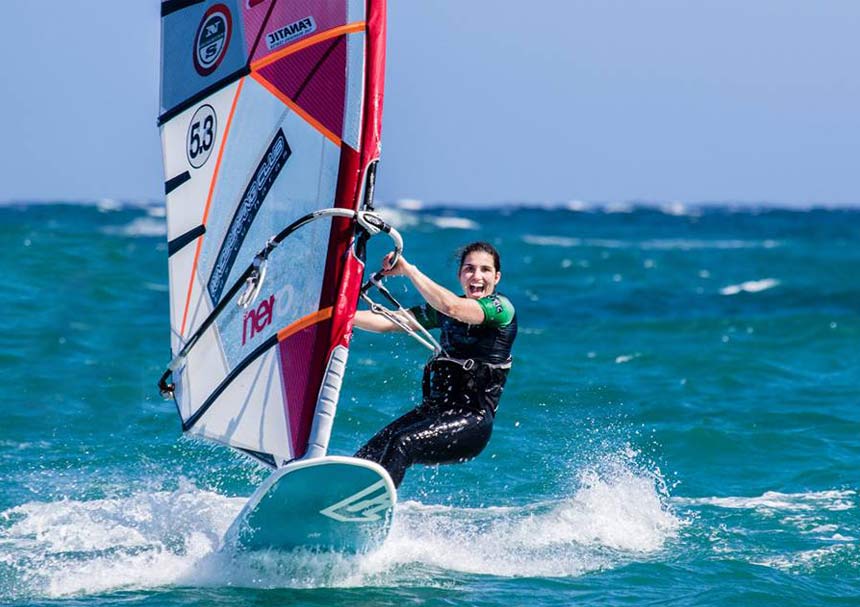 IT'S A FULL-BODY WORKOUT

Windsurfing changes your body and at the same time is so much fun that you won't even realize that you have been working out until after you are back to the beach! It strengthens your core, while you are trying to balance on the board and you work your arms, back, and legs as you sail. It increases your endurance, the more you windsurf the better your cardio endurance becomes and it burns a lot of calories. Expert windsurfers burn up to 1000 calories per hour and beginners can burn up to 500!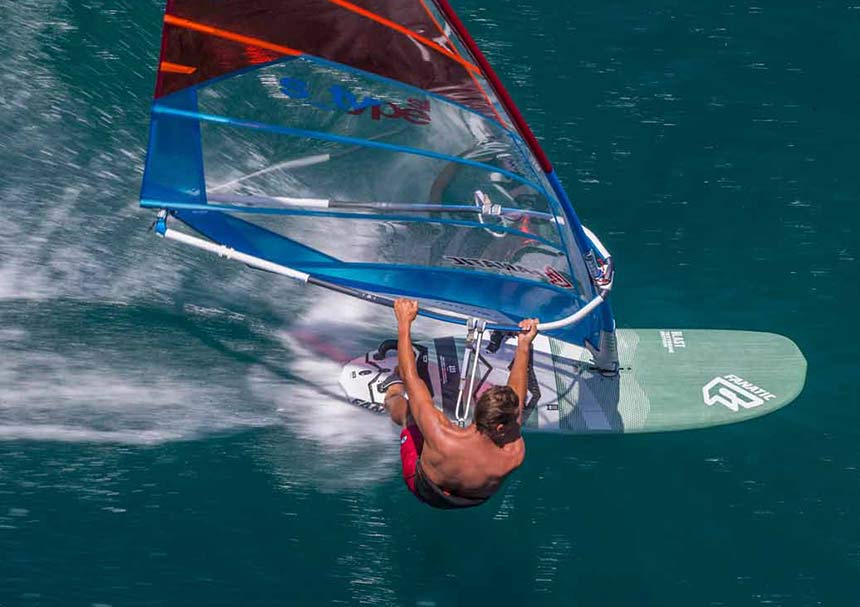 IT BOOSTS YOUR CONFIDENCE

Trying a new sport, that needs a lot of practice and technique to learn, is something that will build your overall confidence. There is nothing more challenging like trying something new, something that not many people know how to do, and achieving it! Windsurfing is a great opportunity to push and challenge yourself and at the end to get that rewarding feeling!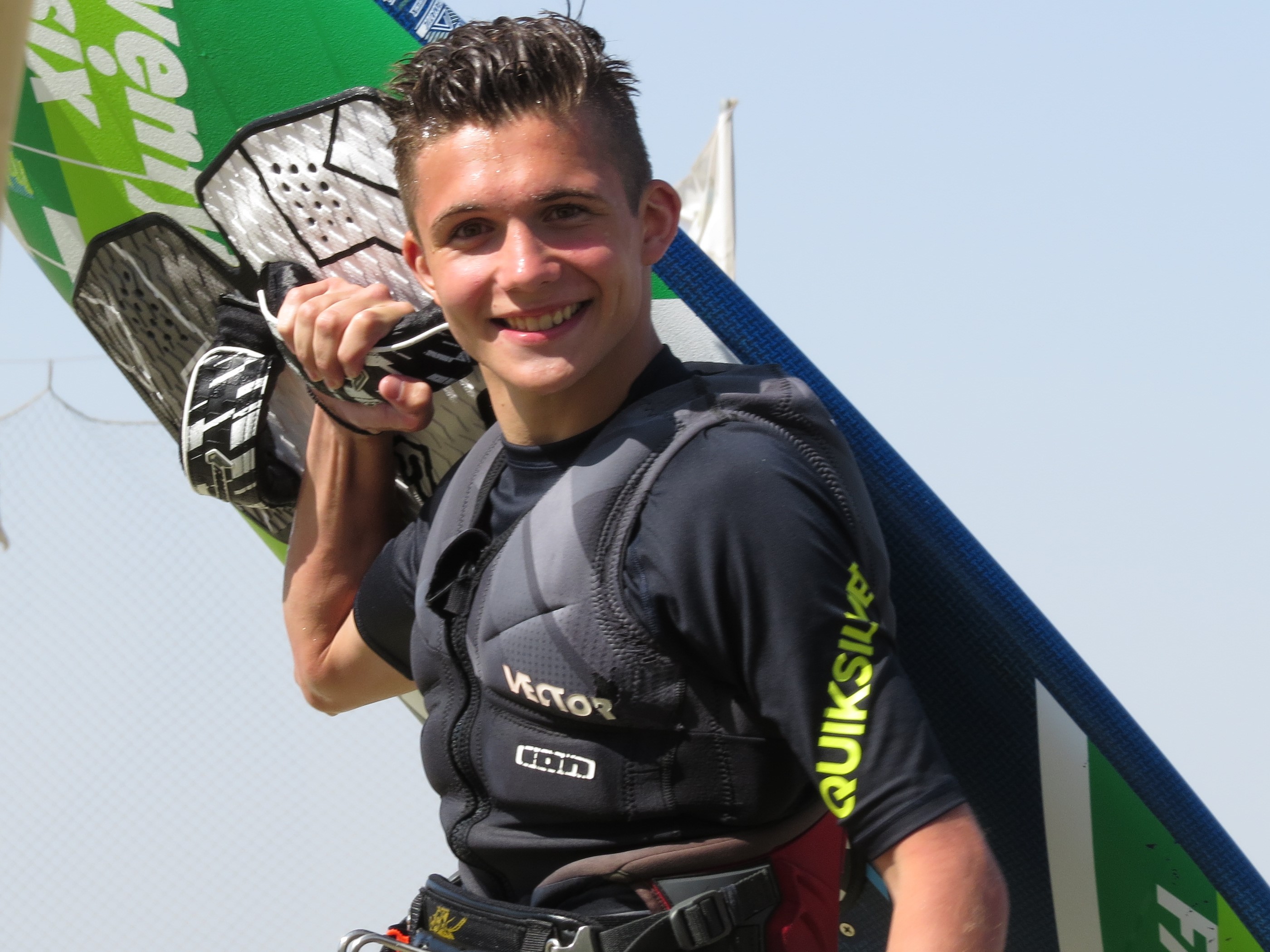 YOU BECOME PART OF A COMMUNITY

Taking windsurfing lessons at a school gives you the opportunity to meet new people, make new friends and join the community of the windsurfers, the happy windsurfers, who have already discovered the benefits of the sport! Windsurfers are very cool and relaxed people that are willing to help and welcome every newcomer! Every time, at the end of a windy session, they all sit at the centre, relaxing and sharing their riding experiences on the water!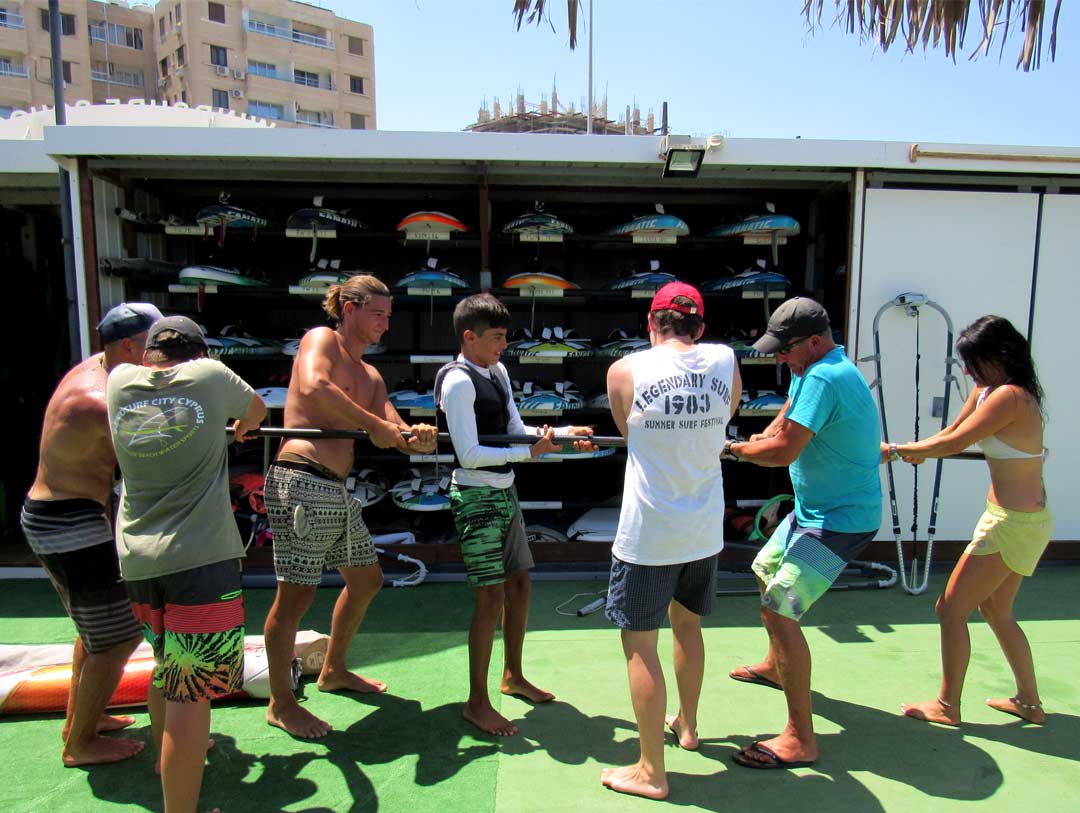 IT'S COOL AND FUN

Yes, it's true! Men love to see women windsurfing and vice versa! Windsurfing is an amazing sport that only a minority of people know how to do and that makes it even cooler! It is not like all the other sports. Compared to football, basket or tennis, windsurfing is a highly technical sport which involves a combination of natural elements - water and wind - and human behaviour. It allows you to experience new sensations that increases your level of happiness! So if you still have any doubts about trying it, the best reason you are looking for is one: Everybody deserves some fun!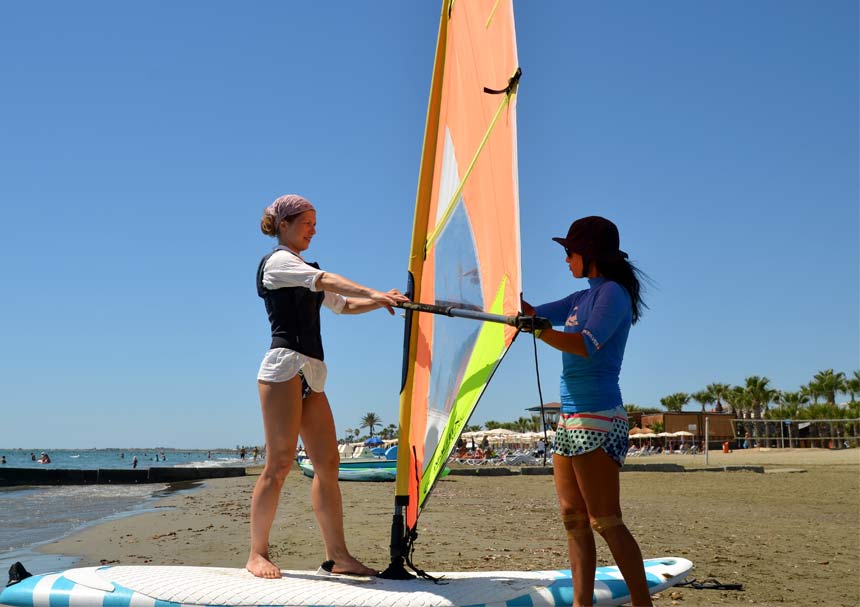 HOW TO LEARN

You can begin with the Try It Out package, to see if you think you will enjoy the sport (we guarantee that you will!) or if you are determined to learn, then start immediately with the Level 1 Course. After the completion of level 1, you will be able to windsurf by yourself!
We have a variety of group or private courses for adults and for kids from the age of 7.
Lessons are taught in English, Greek, German, French, Russian and Lithuanian and are held by certified and of course experienced staff!
Call us soon if you want to book your lesson :) + 35799555886 Margarita
You can see all the courses here.
Windsurf City Cyprus
15/03/2019