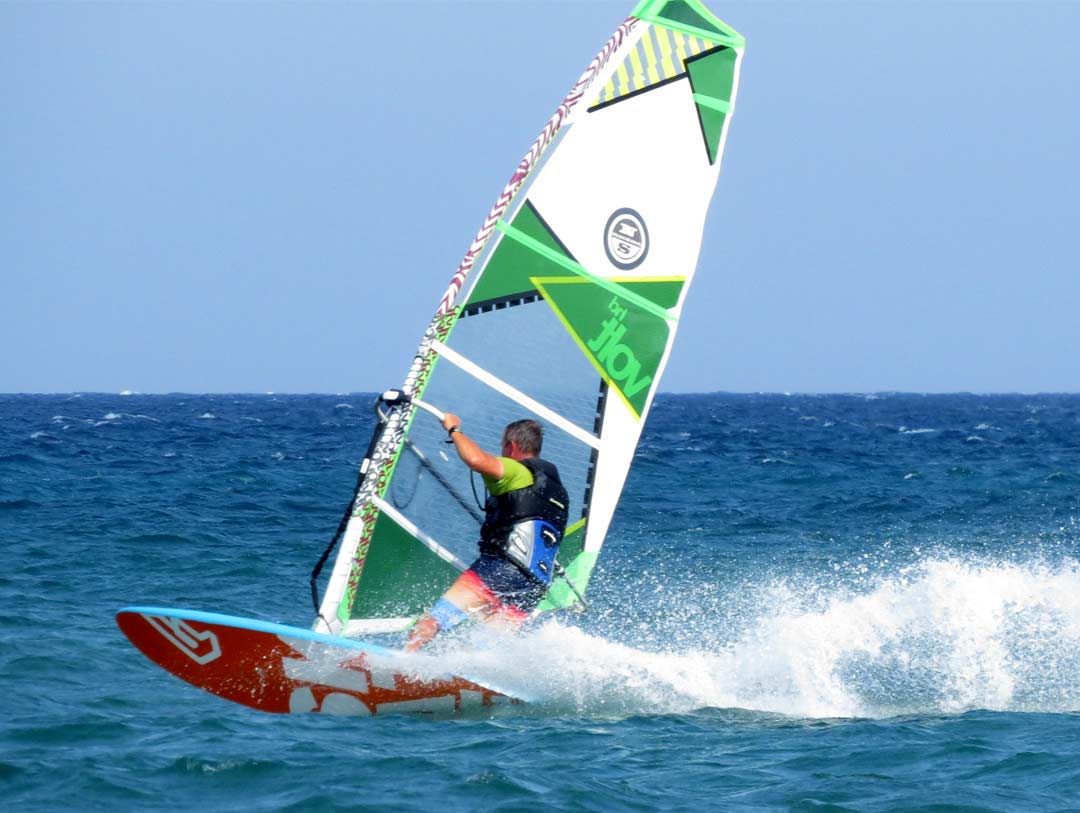 One of the 'must' moves in Windsurfing!


Carve Gybe is not an easy move to complete since there are a lot of things you need to remember. It is though very important not to forget the number 1 rule: Never Give Up!
So, here are the steps for a successful Carve Gybe:
Unhook smoothly, bring back hand further back & head downwind. TIP: try to unhook without disturbing the sail.
Sheet in & keep your speed! TIP: Look into the turn.
Bring your back foot by the back foot strap.
Bend your knees (90 degrees) and lean into the turn. TIP: lift your front heel and put pressure on your toes.
Open the sail, move your hips across & switch your feet.
Flip the sail, stay low to have control & sail away.
THE MAIN POINTS TO REMEMBER

You should not lose any speed during the entrance of the gybe.
Keep the weight forward and as low as possible.
Flip the sail just as you pass the downwind point and keep the must perpendicular to the board. And remember: You need to keep your speed at all times!
PRACTICE

Clew first sailing
Switching your feet and sail on land in light winds
Unhooking and hanging off the boom on a downwind reach without losing speed.
TIP: KEEP TRYING!