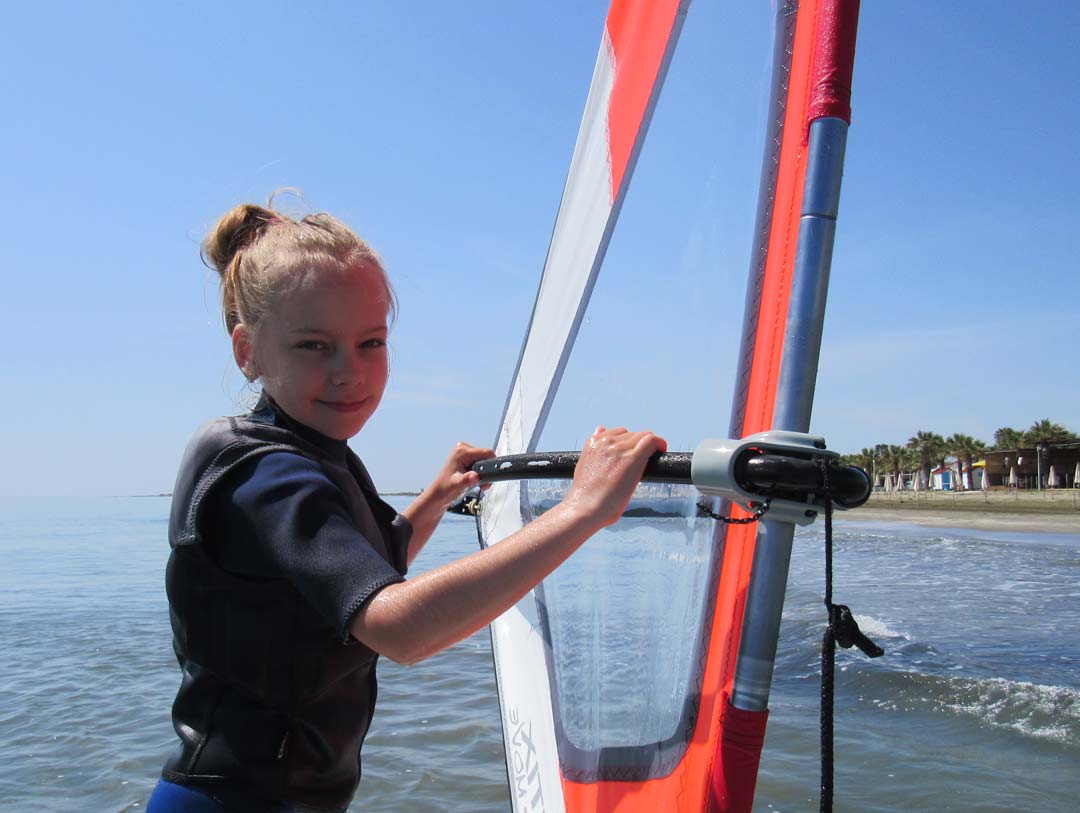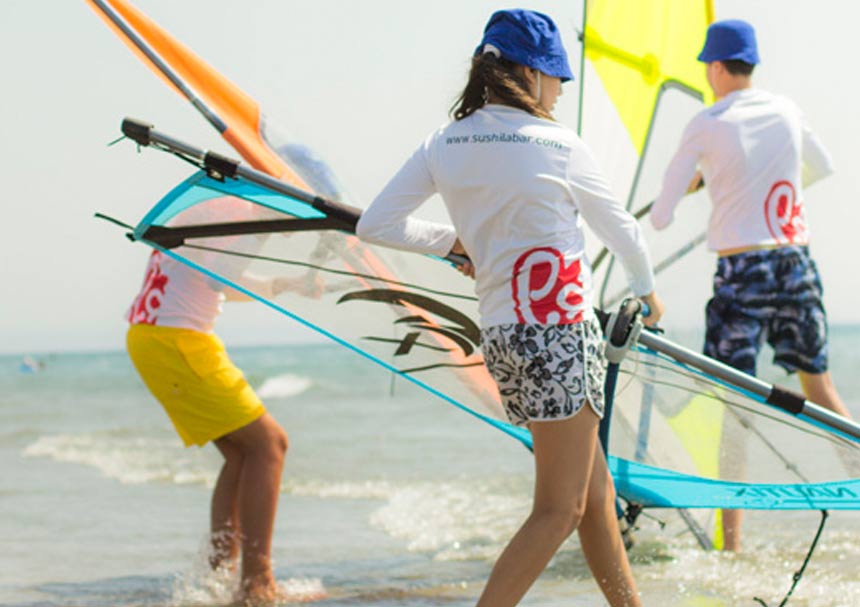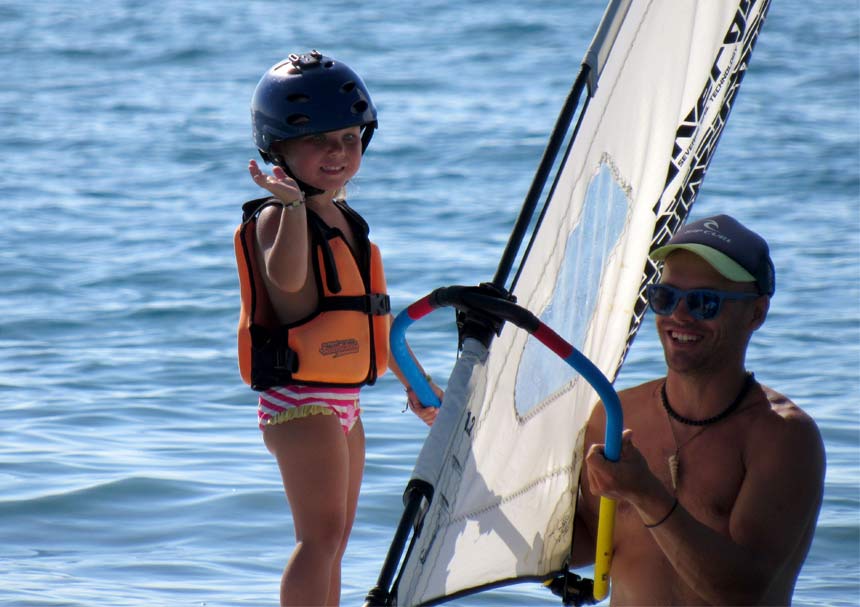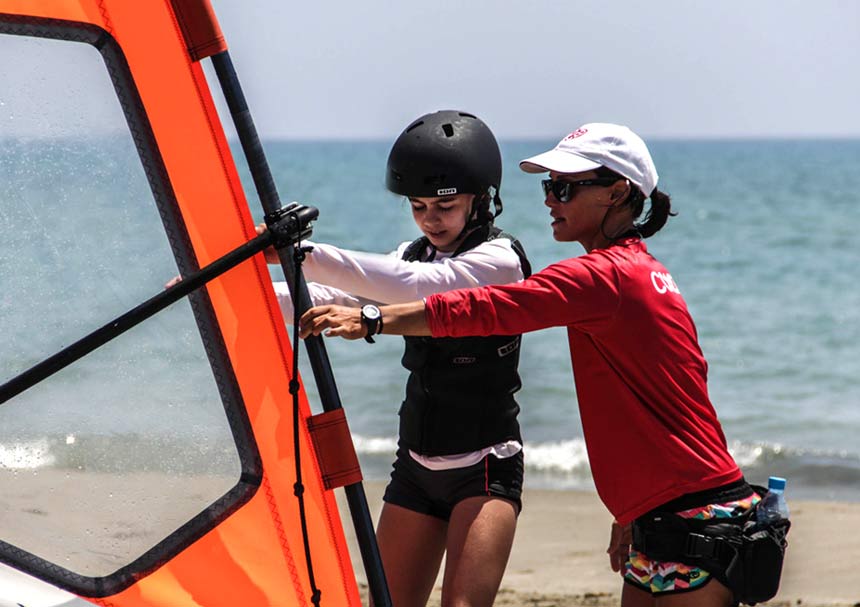 ARE YOU LOOKING FOR A WAY TO KEEP YOUR KIDS AWAY FROM THEIR ELECTRONIC ADDICTION? THEN INTRODUCE THEM TO WINDSURFING!


Many parents look for a sport to engage their kids—something that can grab their imagination, their attention, get them excited and keep them away from all the electronics that are addicted to. And for a lot of kids, football and basketball aren't doing it. A lot of kids want something more intense, more tactical, and more individual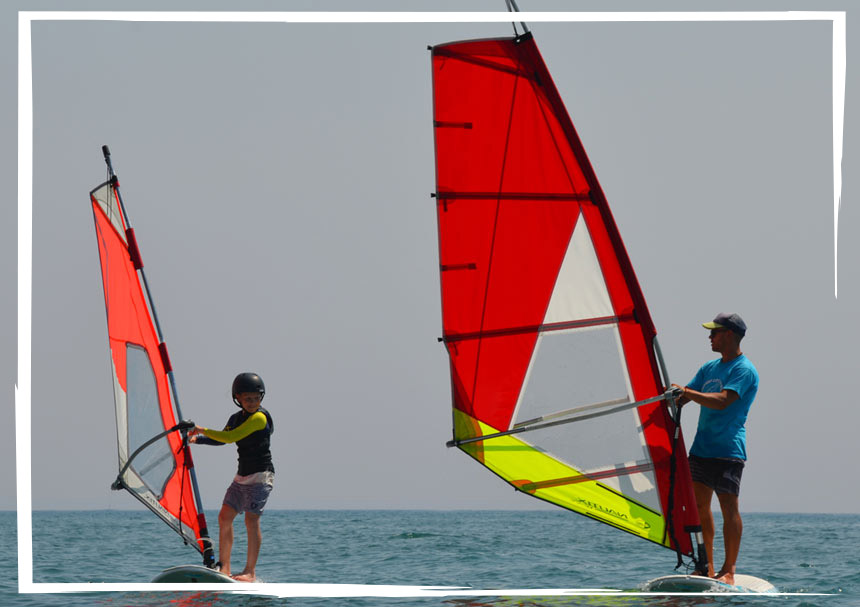 WINDSURFING IS…


…an awesome watersport that combines the elements of surfing and sailing. It is a fun and healthy way of enjoying the great outdoors and a challenging exercise that can bring the whole family together.
Our certified windsurf instructors are trained to take amazing care of your little ones. We teach kids from the age of 7 using the latest teaching technics with light equipment ( small boards and sails) having always safety as number one priority!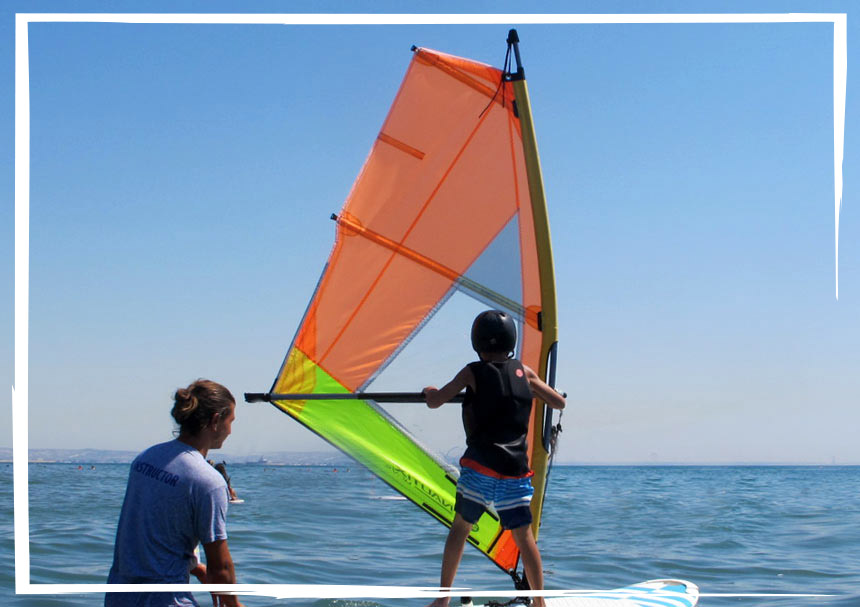 IS WINDSURFING AN ACTIVITY SUITABLE FOR YOUR CHILDREN?


Windsurfing is an activity for both adults and kids. The minimum weight is 35 kg, and the minimum age is 7 years old, depending on the child. The only requirement is to be able to swim!
Kids are adaptable, can be influenced easily and tend to progress very quickly. They also do better if they are allowed to explore and they feel proud by doing something that their parents are not able to do.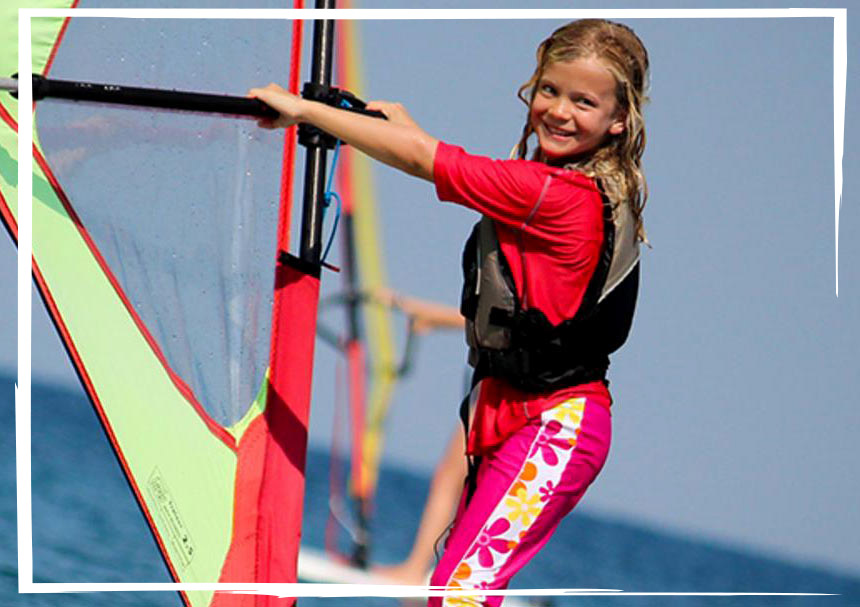 BENEFITS OF WINDSURFING

There are many reasons to send your kids for windsurfing lessons. Some of the most important benefits are:
Self – confidence There is nothing better than being able to windsurf by yourself at the age of 7 and learn to do something that only a minority of people can do. Windsurfing helps kids have a sense of pride and achievement. It empowers them with courage and confidence. It boosts their self-esteem and gives them a greater sense of having confidence in everything they do.


Responsibility Kids will learn how to rig, check and carry their equipment, how clean their things and put them back in the right place when they finish


Learning through discovery Windsurfing teaches kids life skills through self-discovery. The learning process is very effective and interesting and is different from most educational methods used in school. By learning through self-discovery, kids develop a thirst for learning more as well as a deeper understanding of the subject.


It's a full body workout. Windsurfing is a great cardiovascular workout that can improve the general health of your little one. The workout can equally work even for those young ones who are not too much into exercise.


Sailing theory and water safety rules Do you know from which direction the wind blows during the summertime in Larnaca? Do you know the international distress signal? If your child is a windsurfer then he/she will know.


Respect for the environment. We are doing efforts to be more environmentally friendly and conscious and we are trying to pass these concerns to the kids, explaining to them how important it is to use less plastic, recycle and keep our beaches clean.


Unplugged from electronics.
COURSES

Our school is one of the few International certified windsurf centres in Cyprus with over 10 years of teaching experience. For the kids, we developed what we think is the safest, fastest and most fun program for introducing them to windsurfing. Our certified instructors are well trained in teaching kids. Spoken languages: Greek, English, German, Russian, French & Lithuanian.
Most children decide after their first lesson whether windsurfing is for them. This is why our windsurfing lessons are designed to let them experience what it's all about.
We offer a variety of kids windsurf courses that you can choose between:
1st Windsurf Lesson (1 hr)
Try it Out (3 hrs)
Monthly Lessons (4 hrs)
Level 1 Course (8hrs)
Level 2 Course (8hrs)
Click here to see all the courses in details and don't hesitate to call us if need any more information! This summer, we hope to see more kids on the water! :)