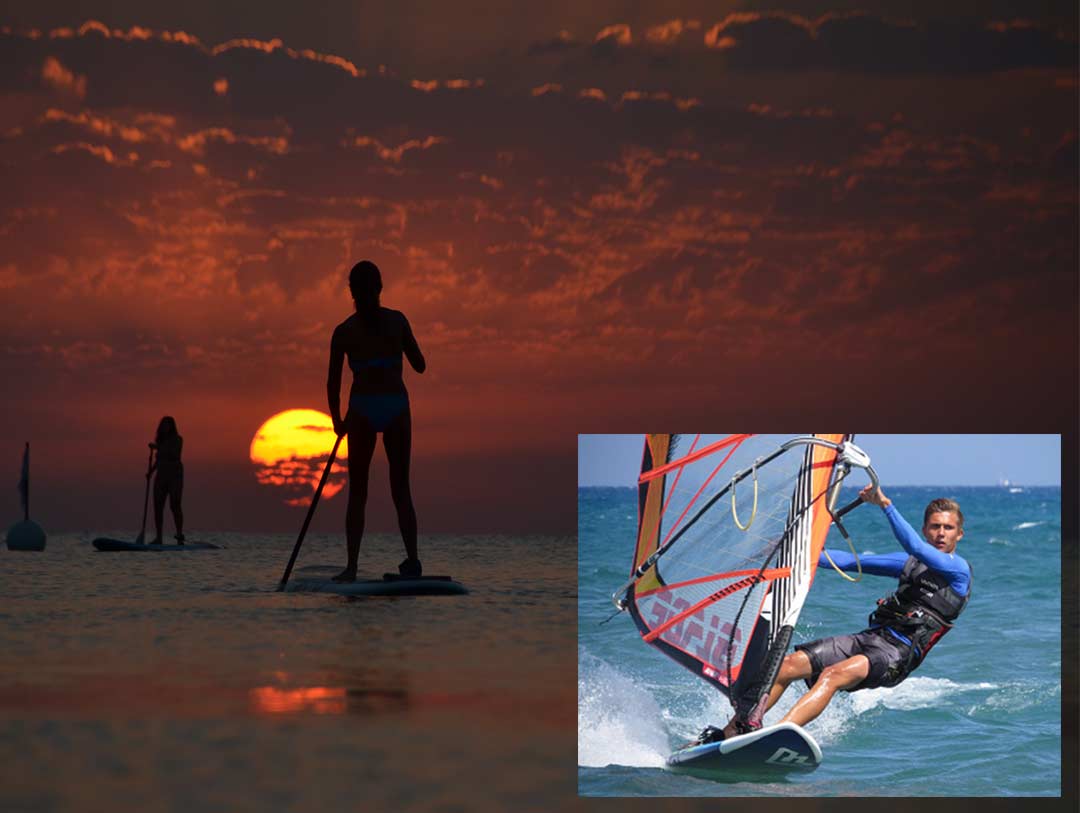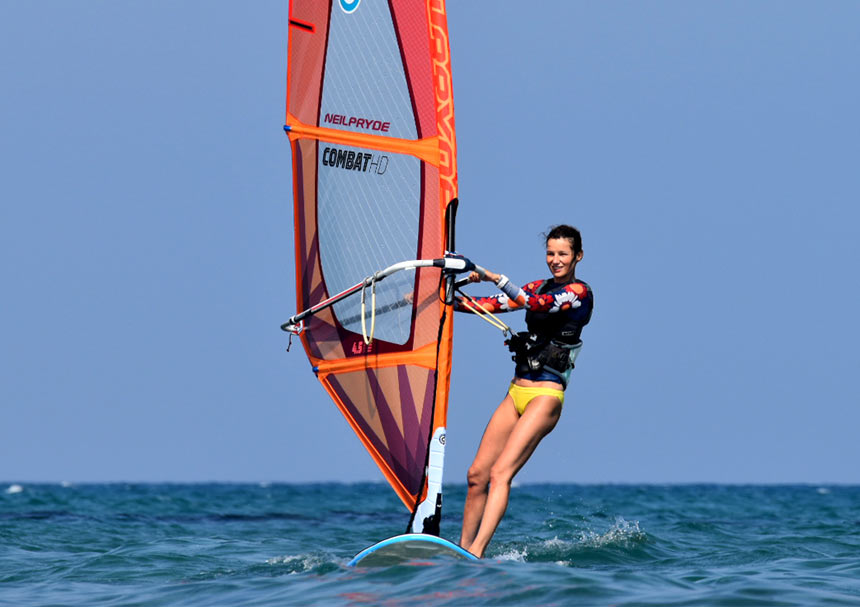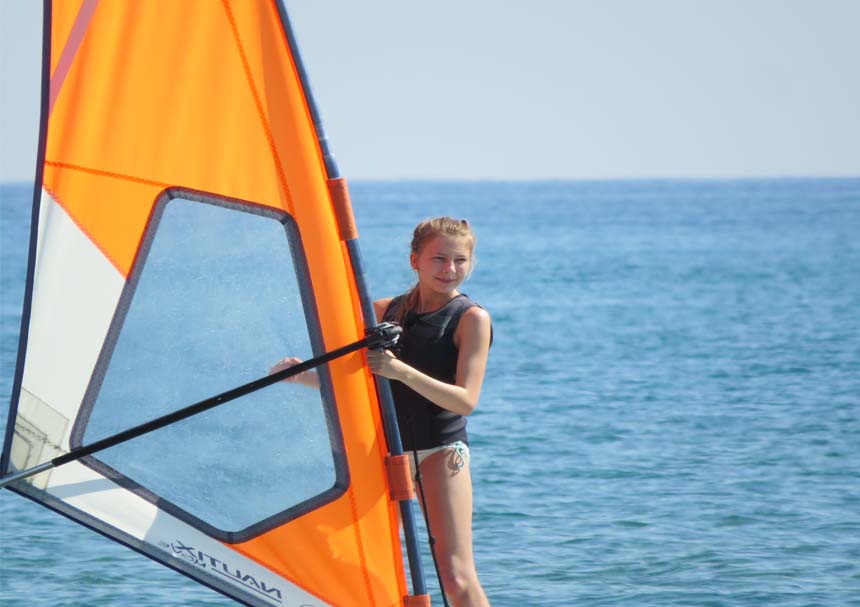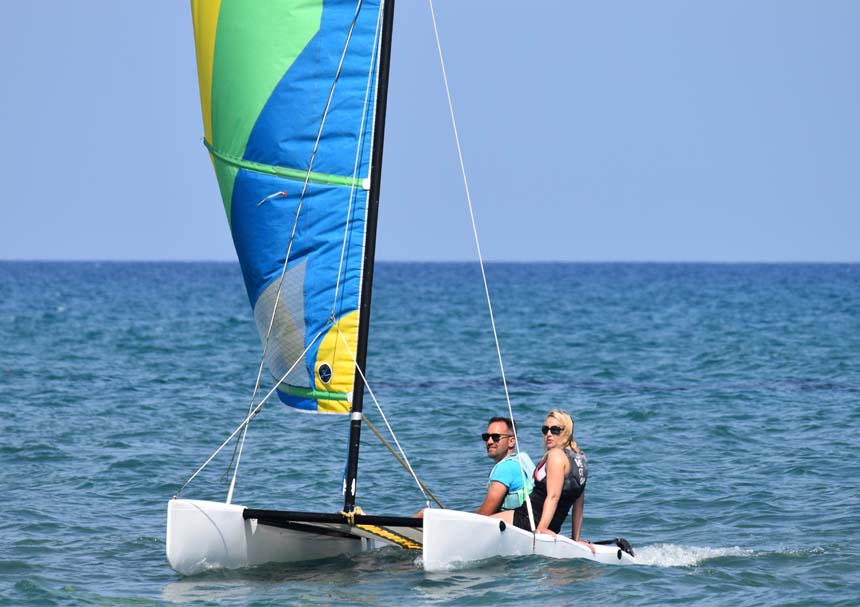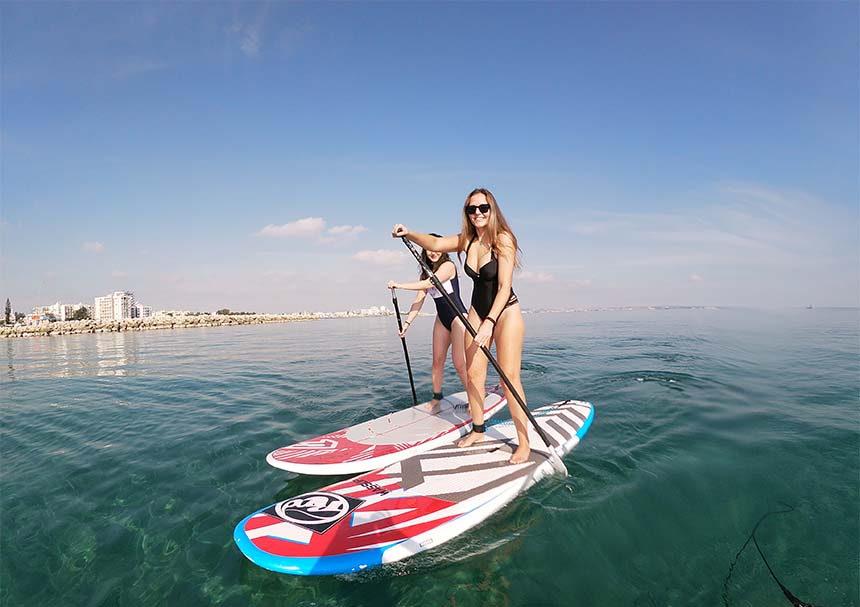 ACTIVITIES TO DO IN CYPRUS

There are hundreds of attractions and outdoor activities to do in Cyprus and Windsurfing, Stand Up Paddle and Catamaran sailing are definitely some of the most top things to do in Cyprus and the most popular activities! Cyprus is an ideal destination for everyone, for those who love outdoor activities, but also for the culture lovers. The island has 64 Blue Flag certified beaches, delicious food and thousands of years history! Whatever time of the year you visit Cyprus, there is always something interesting to do for all the family!
STAND UP PADDLE IN CYPRUS

Stand Up Paddleboarding is an amazing activity to do with your family, your friends or your other half. Learning Stand Up Paddleboarding is very easy, all you need to do is take one lesson with us and then you are ready to go by yourself. Sunrise Sup and SUP Yoga are the most unique and unforgettable outdoor activities do in Cyprus. We offer Sunrise SUP Tours once per month and during the high season more often, according to wind conditions. SUP Yoga is offered only during the weekends in the high season. (June – August)
WINDSURFING IN CYPRUS

Windsurfing is a watersport everyone should try at least once! You should definitely get it on your list of the top outdoor activities to do in Cyprus. We offer many different packages of lessons as well of rentals if you already know how to windsurf!
You don't have to be strong to try it, you only need to know the right technique. That is why we are here! To help you learn.
There are small and large boards and sails for different wind conditions, and types of sailing, and of course levels of experience.
CATAMARAN SAILING IN CYPRUS

Catamaran sailing is our last top outdoor activity to do in Cyprus! Catamaran is a small sailing boat that is easy-to-sail, easy-to-rig and that will have you smiling. Fun for the family and exciting for the kids while forgiving enough for the newly initiated, Catamaran sailing is an adventure to be added on your top things to do in Cyprus list! Catamaran sailing is not difficult to learn. With 1 or 2 private lessons you will learn everything you need to know about sailing theory and practical.
OUR CENTRE

Windsurf City Cyprus was founded by Jorg Grether who started the business in 2009 having only a few boards and sails. Today the Centre has a huge range of boards, sails, paddleboards and Catamaran boats.
All instructors are certified and experienced in teaching and are offering lessons to both adults and kids from the age of 7, in English, German, French, Russian and Greek.
So, these are only some of the top outdoor activities to do in Cyprus.
If you liked our Top outdoor activities to do in Cyprus, please share it with your friends!
Plus, if you like this article for the top things to do in Cyprus, please tell your friends by tweeting, liking our Facebook page or by following us on Instagram!
Outdoor activities in Larnaca Cyprus