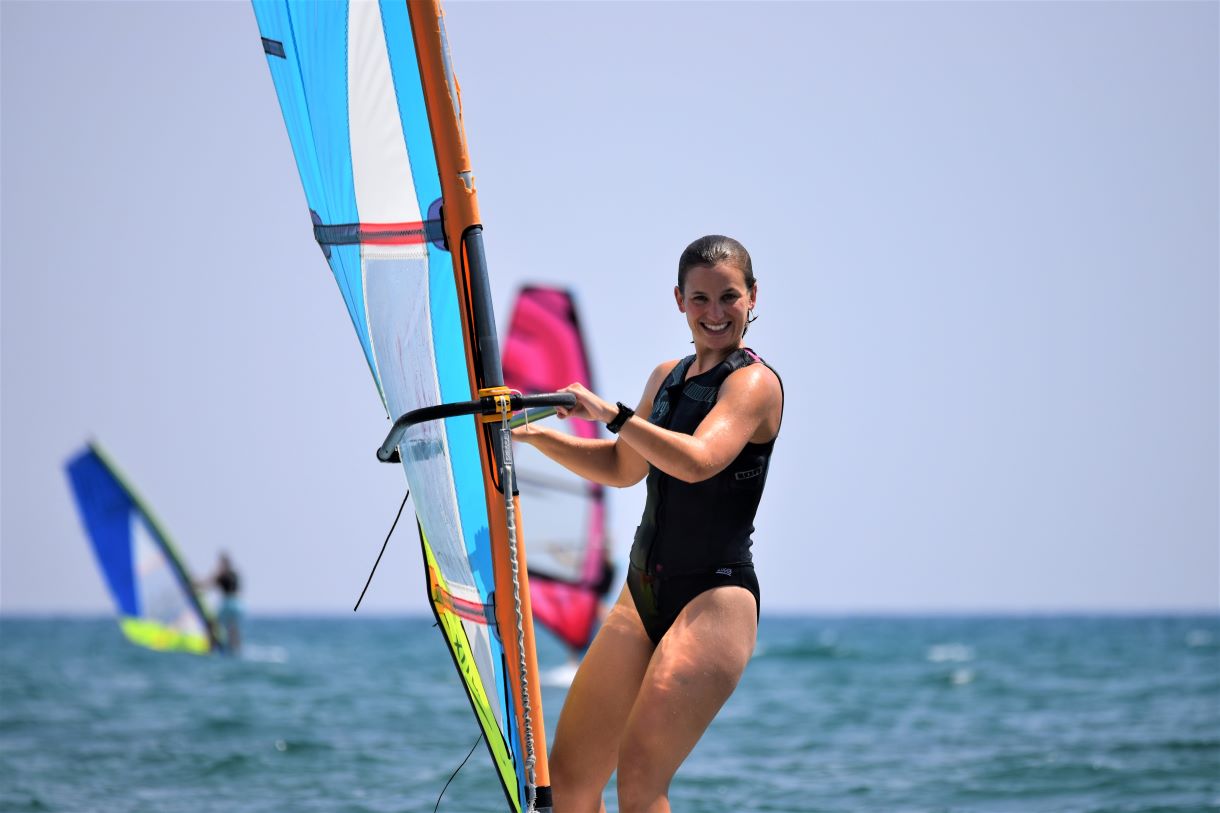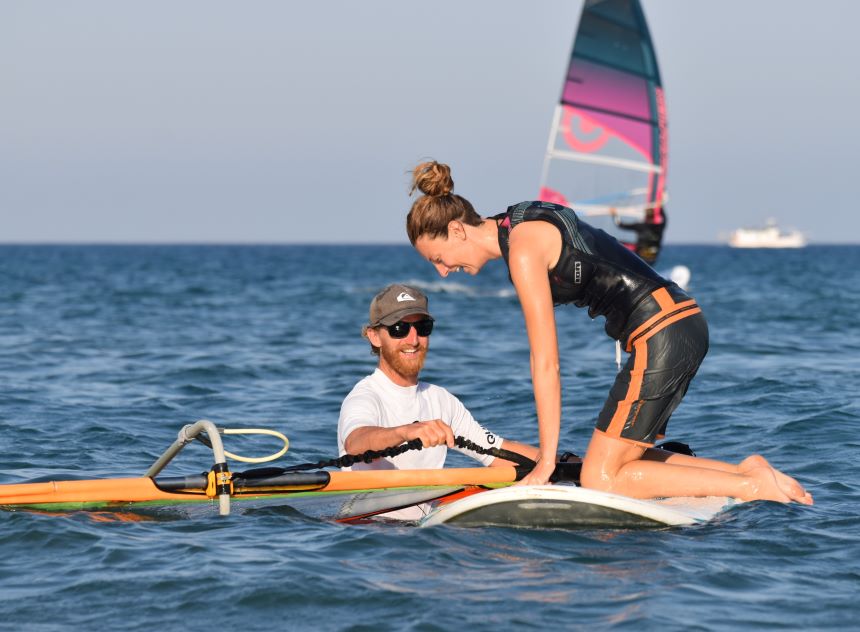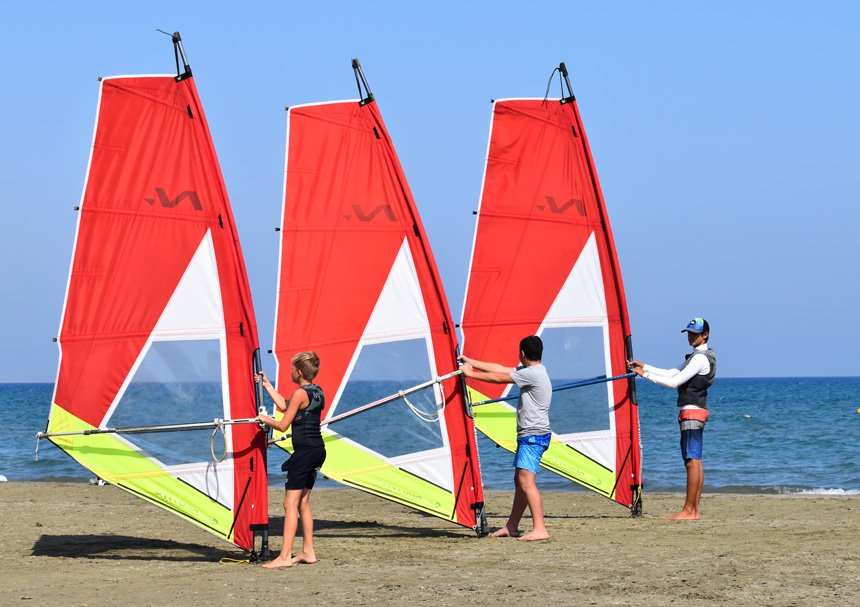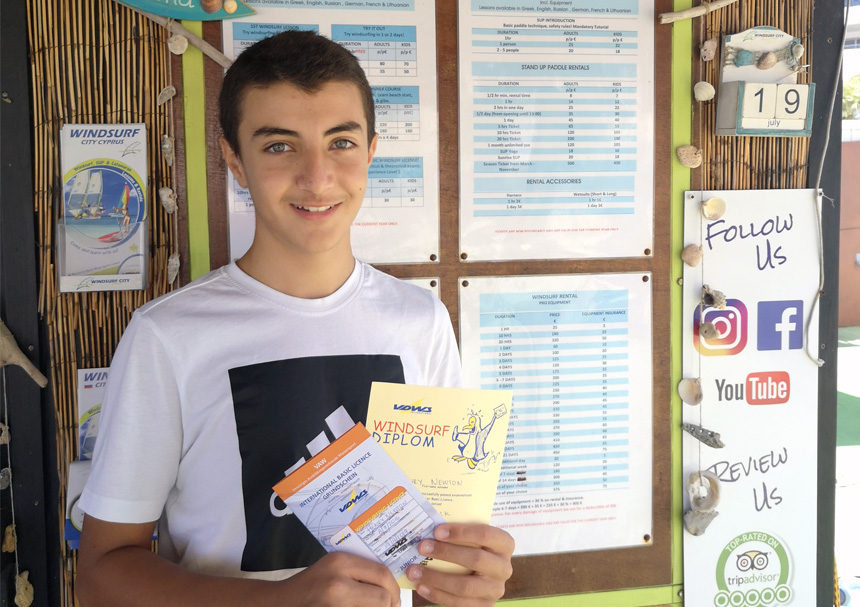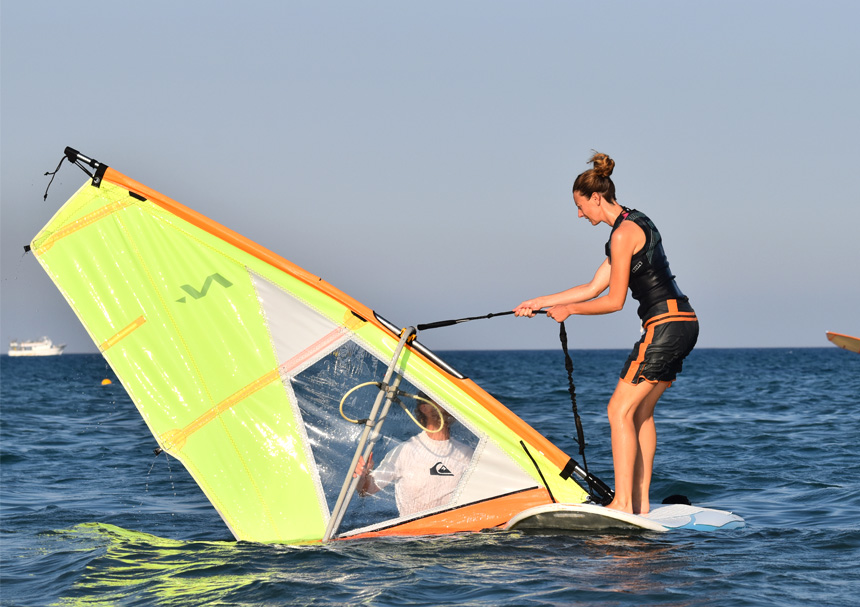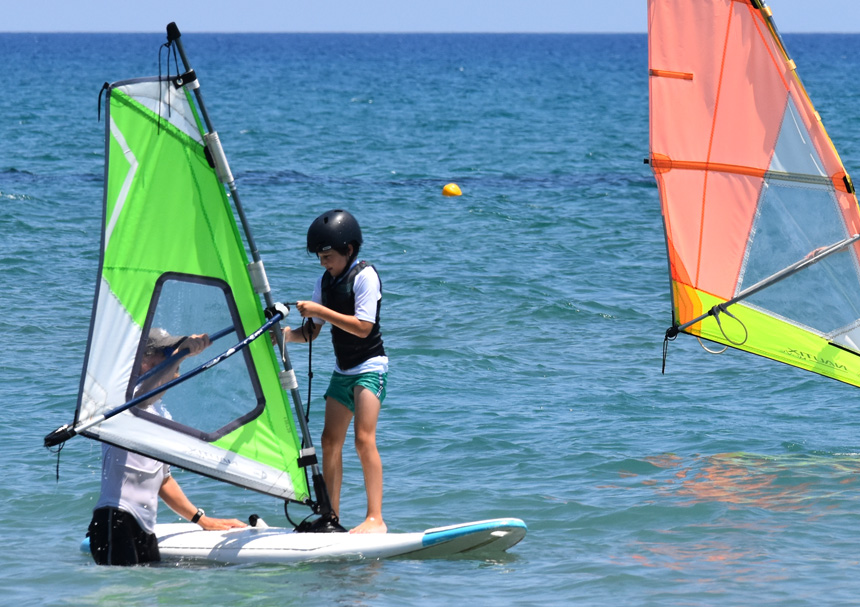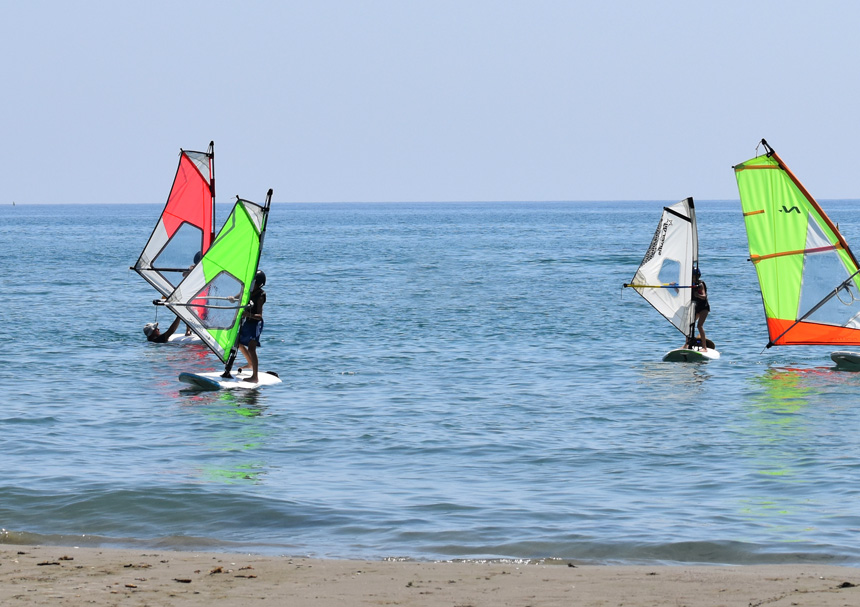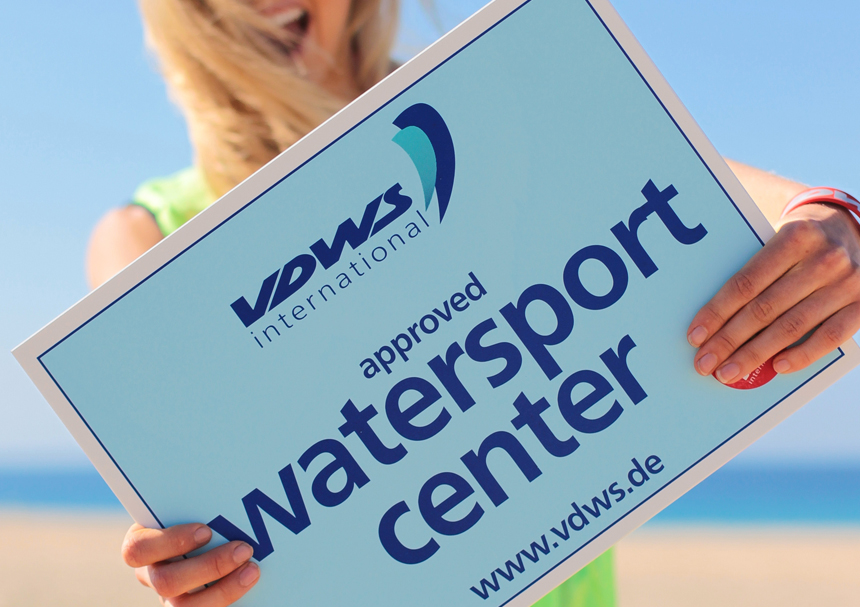 Windsurfing is a sport enjoyed by people of all ages, different abilities, and backgrounds. Learning to windsurf is a relatively quick mission, depending on your dedication, weather conditions, the equipment you use, and of course your instructor!
Every year, thousands of people introduce themselves to this new sport. However, if not learned and practiced properly it can be a bit risky, therefore, it is very important to learn the sport safely and in the right way.
Is windsurfing difficult to learn?

If you think windsurfing is difficult and only for strong men, well, you are in for a pleasant surprise. Windsurfing is a sport for all ages and genders! Kids can start from the age of 7 with the only requirement to have good swimming skills. You don't need to have strong arms to pull up the sail - it is simply a matter of technique.
At Windsurf City Cyprus we use the lightest sails and big boards to give you more stability for your first lessons.
Windsurfing, though, requires dedication and patience to reach a level of proficiency.
Take lessons at a certified windsurf centre, or learn with friends?

You might think it would be quicker and cheaper for a friend to teach you windsurfing. Well, we have to disagree. Bear in mind that a good friend or a pro windsurfer most probably won't have the proper equipment, experience, or knowledge needed to teach a beginner, and not to mention the patience an Instructor has :) .
Whenever I have introduced myself as a Windsurf Instructor, many people have shared their experiences: ''Ah, I tried it but it's not for me. I couldn't even stand on the board. Perhaps I'm too heavy. My balance is so bad.'' Some others said that they could get on the board and windsurf, but couldn't come back. This is what happens when you try to learn from a friend, and while it will be cheaper, it will also be really frustrating and your progress will be very slow.

The best way to learn to windsurf is to enroll in an officially recognized windsurfing school with a welcoming environment that has a suitable spot for beginners and book some lessons with qualified Windsurf Instructors who use proper equipment so that you learn the sport safely and with confidence.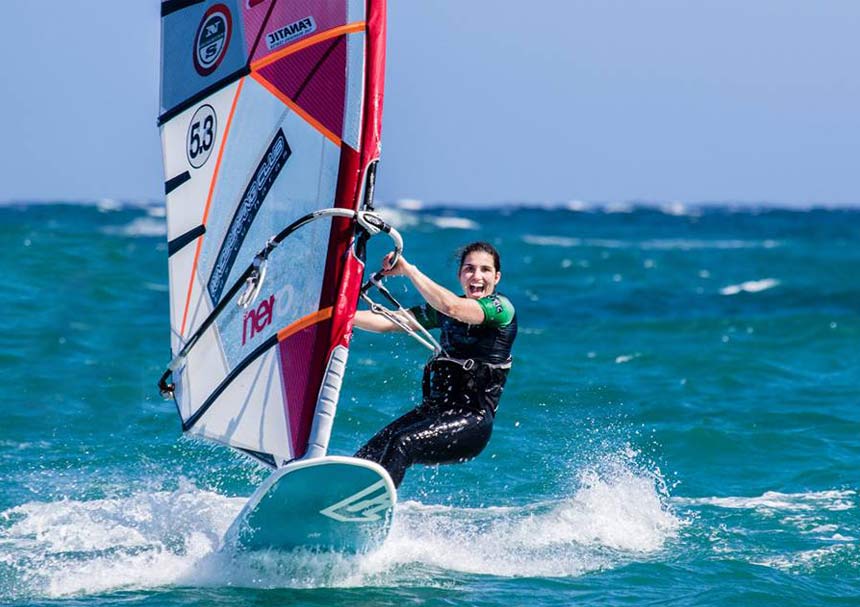 What distinguishes a good windsurf school?

Watch out: there are Windsurf Schools following different quality standards. If you want to play safe, check and ask for proof that your chosen school fulfills the internationally recognized high VDWS (or RYA) quality requirements:
Are there any qualified instructors? Do they have the official VDWS training and examination license? Have they been trained by VDWS Instructors?

Do they renew their license every 3 years?

Does the school have signs of approval? (school sign, school flag, and school stamp?)
Are there at least 8 beginner boards and rigs? Does the sail range cover different sizes? (1.0 to 5.0 sqm)
Is the School qualified to give you the International Windsurf Basic Diploma which is mandatory to have if you want to rent equipment abroad? (Rodos Island, Italy, Spain)
Do they provide protective equipment (impact vest and a helmet especially for kids?)
In case of tricky conditions, does the school have a Rescue Boat/Jetski IN the water?

Is there space for seminars?

Do the courses include theory lessons and do the instructors use teaching aids such as whiteboards, theoretical books, and a simulator?
We are proud to say yes to all the questions above :) Until now we have issued more than 100 Windsurf Diplomas to our students! (adults and kids) :)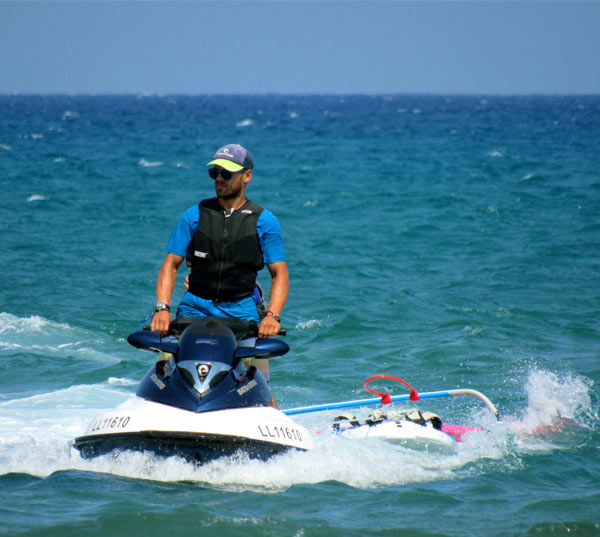 Equipment is important

Another very important factor is the equipment you use.
At Windsurf City Cyprus we pay particular attention to equipment, using the most appropriate for our students (adults and kids) to learn.
We have a wide range of boards and sails for all levels and ages, allowing us to choose the best equipment according to the weight of the student and the wind force.
All our sails are light and easy to pull, and our boards are big in volume and width, so you don't have to worry about balance. Even the rope we use for pulling up the sail is one that doesn't make your hands sore :).
As we mentioned above, a friend or an advanced windsurfer will probably use much smaller and narrower boards that are difficult for beginners to stand on, as well as much bigger and heavier sails that are difficult to control.
Not to mention what trouble you can get into in case things go wrong and what legal consequences this would have in case you injure other people (windsurfers or swimmers)
That's why it's important to ask your Instructor if the Windsurf School has Liability Insurance that covers these.
Is windsurfing a safe sport?

Windsurfing is not a dangerous sport. It can be as easy or as extreme as you wish it to be. It is completely up to you!
At Windsurf City Cyprus we pride ourselves on being a professional and Internationally Certified Windsurf Centre that prioritizes the safety of our guests! We are the only Windsurf Centre in Cyprus where it is mandatory to wear an impact/surface vest to protect the body from injury.
A helmet is mandatory for kid's lessons and is also offered free to all customers, especially for beginners, windsurfing in strong winds, or for those who don't yet know how to control their equipment.
A rescue boat or jetski is always on STANDBY IN THE WATER, just in case.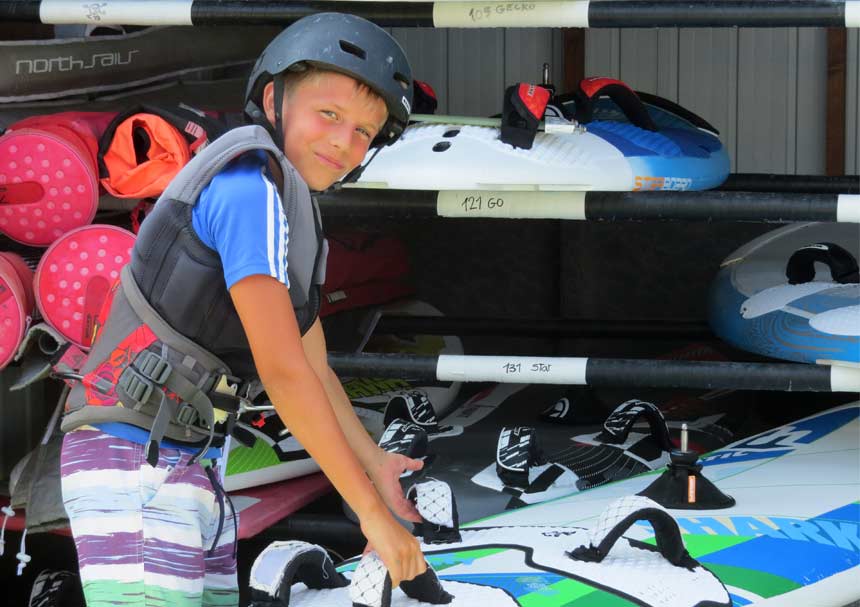 How many lessons do you need?

To become a confident beginner windsurfer you will need approximately 8 hours. The first introduction to windsurfing is always an exciting time.
You don't need any previous experience to start, you only need to know how to swim and be confident in the water
In your first lessons, you'll learn:
the basic skills and theory needed to be able to windsurf safely by yourself

self-rescue techniques that can be really useful in case of an emergency.

after spending some time practicing your moves on land, you'll prepare your equipment and go out on the water.
By the end of the Level 1 course, you will have learned to sail across the wind, upwind, steer, and fast tack, and you will be able to sail to a given point on the water and return to where you started!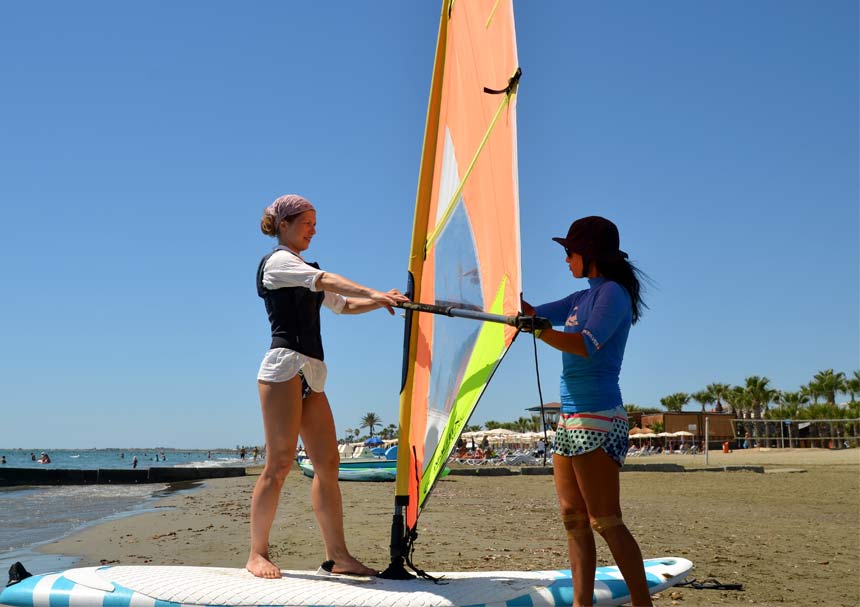 Our courses:

If you want to take your enjoyment of windsurfing further and progress to an intermediate windsurfer, then all you have to do is take more lessons and with practice, you will soon be blasting across the sea!
Below you can see all our courses.
If you want to check them in detail you can press the link at the end of the article.
TRY IT OUT MINI COURSE 3hrs


Ideal for those who want to see what windsurfing is about.




After this course, you will be able to sail in both directions and turn.
LEVEL 1 COURSE 8 hrs


Ideal for those who want to learn how to windsurf.




After this course, you will be able to windsurf safely, turn, sail upwind, steer, and return to where you started.




LEVEL 2 COURSE 8 hrs


Ideal for those who have some experience or have just completed Level 1 and would like to go to the next level.
Who we are?

So let's introduce ourselves!
JORG GRETHER
The owner of Windsurf City Cyprus.
He started the business in 2009 after he had completed his VDWS Instructor and School Management Courses in Germany.
He pays particular attention to SAFETY! And a lot of people see and feel that they are in a safe environment, especially parents who trust us for teaching their kids.
Most of the time he looks serious but he can be really funny :)
MARGARITA GRETHER
That's me! :) I started windsurfing in 2014, and I got so addicted that I was windsurfing almost every day.
As a result, I progressed really fast.
In 2015 I went to Egypt for 20 days and attended the VDWS Windsurf Instructor Course, successfully passing to officially became a Windsurf Instructor.
Since then, we have both attended Seminars every 3 years to renew our Licenses and get informed about new teaching methods and techniques.
I love teaching children but especially I love teaching other women!
Last year there were days that I had 10 women on the water! :)
CHRIS FLAHERTY
Chris joined our team in 2020.
He is a professional diver and a boat driver and he has years of experience working in this field.
He has been training intensively with us since last year and we have passed him all our information about the teaching methods, demonstration skills, and the sailing theory of windsurfing to be able to teach properly to beginners.
Kids have so much fun being taught by him! He is a cool and funny guy, but I have to warn you, if sometimes you don't find his jokes funny, don't feel bad about it. It can happen :).
Where we are?

Another important factor in learning is LOCATION and conditions! Our spot is suitable for both beginners and advanced riders.
The shallow waters of Mackenzie Beach and the calm waters in the mornings make it ideal for windsurfing lessons.
Not to mention that the beach is sandy without any rocks, making it easy for you to carry the equipment.
After lunch, the wind picks up and it's time for the more advanced riders to have some fun!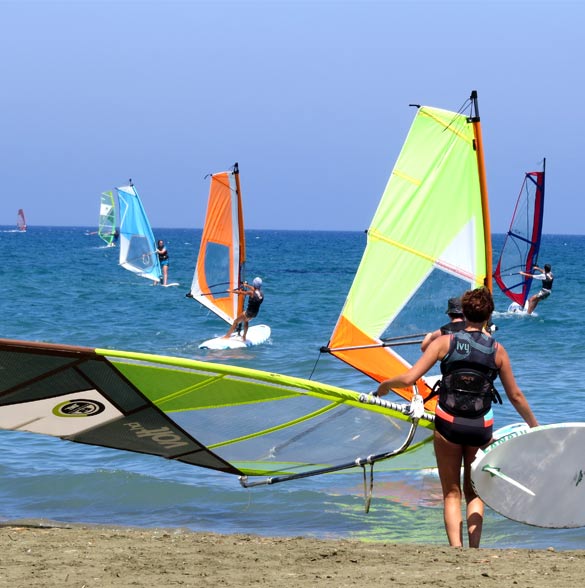 So, to sum it up, if you want to enjoy your beginner journey to windsurfing, you need to have some lessons with a professional to explain all the windsurfing techniques at a suitable spot for your level.
You have to be prepared that windsurfing is a challenging sport and the key to progressing is practice, practice plus guidance. It is like any other sport where you can pick up bad habits that could slow your progress down. However, as we mentioned before, if you start with a solid foundation you will really progress much quicker!
P.S WINDSURFING IS ADDICTIVE! So be prepared to spend all your summer on the water and meet new people! The windsurfer's community!
CHECK OUR COURSES IN DETAIL HERE.
RELATED ARTICLES:
5 REASONS WHY YOU SHOULD LEARN WINDSURFING THIS YEAR
KIDS WINDSURFING LESSONS
Margarita Con Grether
Windsurf City Cyprus
05.02.2021